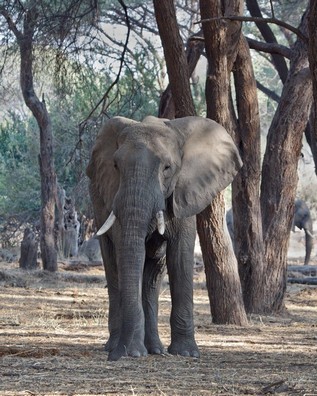 Welcome to Nature Explored
These photographic galleries portray some of the Magic of Nature and Wildlife from diverse environments both in the UK and Africa. I am slowly adding to the galleries as time and money permit.
There are also pages of Information for many of the National Parks and Game Reserves in Kenya and Tanzania that I have visited, giving details of the Wildlife that is to be encountered, the climate and vegetation, and the likelyhood of being able to get away from other tourists.
There are pages of Photographic hints and techniques which may give you a starting point from which to develop your skills.
If you enjoy these photos then remember that all of nature's beautiful places need protecting right now, or else most of them, and the animals and plants that make them so special, will soon be gone. Between 2007 and 2014 144000 savannah elephants and an unknown number of forest elephants were lost to poaching. Since then the numbers are hard to quantify but are thought to be between 20000 and 30000 a year killed for the illegal ivory trade.
If we don't act now then elephants and many other animals could be extinct in the wild within a few more years.
Please consider helping in any way you can; even if it just means a Christmas donation to a worthwhile cause, or perhaps adding your name to an Avaaz petition calling for action to preserve a threatened species or an endangered habitat. There are some useful sites on my Links page.
Click on the thumbnails in the galleries and on most of the other pages as well to see the full size pictures.
And if anyone wants to hire a UK photographer for a round the World trip, I'm open to offers...