Multi species poaching in Africa 2016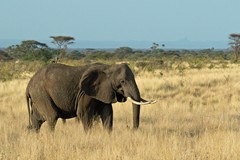 Elephants are still being poached in the tens
of thousands every year. Hotspots are
Southern Tanzania for Savannah Elephants
(pictured) and the rainforests of the Democratic
Republic of Congo and Gabon for Forest
elephants
This is a brief overview of a very wide ranging subject and concentrates mainly on elephant and rhino poaching, although the domestic bushmeat trade is also huge and totally out of hand. Estimates indicate that up to 8 million tons of bushmeat is consumed each year in Africa and the overall population of wildlife is being severely depleted throughout the continent.
Kenya has around 26000 elephants; results from the Great Elephant Census have been published. Good conservation progress has been made in the last year or so. Public awareness and efforts like the 'Hands off Our Elephants' campaign have put pressure on the government to act much more vigorously to deter poaching. New tougher laws have been introduced and the judiciary are being trained in how to prosecute wildlife related crime issues.
Some notable criminal masterminds have been arrested after years of seeming impunity – Feisal Mohamed Ali, was arrested with the support of Interpol following the seizure of huge haul of ivory in Mombasa. He has remained behind bars to face trial since December 2014, despite attempts to get him released.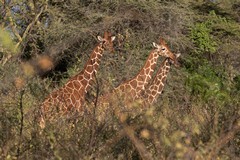 Kenya's Reticulated Giraffes are not safe.
They are hunted for their hides and meat.
Numbers have fallen from 28000 in the late
1990s to 8600 in 2016 Bribery and corruption still abounds however and there is much more that needs to be done.
Overall, elephant poaching is down by 90% (67 in 2016) and only 6 rhinos were lost in 2016, down from 11 in 2015, 24 in 2014 and 59 in 2013.
577 new Rangers have been taken on since Uhuru Kenyatta was elected in 2013.
New Conservancies are springing up, particularly affiliated to the Northern Rangelands Trust. Here, the local tribes people become stakeholders in the money making enterprises on their land, such as wildife tourism. Cash goes directly back to them and it gives them ownership of the game on their land, and an incentive to protect it. Poaching levels have taken a steep decline in these areas.
The bushmeat trade is still a huge business and game numbers continue to drop especially outside of the parks and reserves.
In Tanzania the numbers of elephants has declined from 109000 in 2009 (360000 in the 1970s) to around 50000 today. Selous and Ruaha in particular were heavily poached. Selous appears to have stabilized but Ruaha is still being hard hit as of late 2015.
There has been involvement in poaching at the highest levels. The new goverment of Dr John Magufuli has said that there is no way that poaching on such a scale could have gone on without help from those well placed in the government.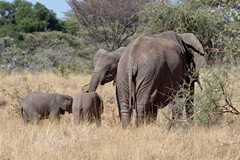 Tanzania has lost 60000 elephants in the last
five years. The EIA report 'Vanishing Point'
named four Government ministers who were
involved. No investgation was ever undertaken
The Government has formed the Tanzania Wildife Authority, an independent body, and has recruited an extra 1000 Rangers in two years. Also a new National and Transnational Crimes Unit has been very successful and has arrested over 1000 people in 2015 including the Queen of Ivory - a Chinese woman named Yang fen Glan and also Boniface Mariano – "Shetani" which means Devil, both of whom were responsible for running organised gangs and shipping hundreds of tons of ivory to the Far East.
The government at last appears to be showing some real commitment to tackling the poaching epidemic.
In Mozambique elephant numbers have halved in five years. There are only about 10000 elephants left, mainly in Niassa and Quirimbas.
There is a huge amount of collusion with organized gangs by well placed individuals within government. Confiscated Ivory frequently disappears and suspects are released after prosecution evidence mysteriously gets lost. Some notable arrests have been made, but in the main poaching is not taken anything like seriously enough.
According to rhino poachers along the border with the Kruger National park, the police compete to try and be stationed in this area so that they can supply poachers with guns and ammo and get in on the act.

Millions of smaller animals are killed for
bushmeat in Africa every year. Even rats and
bats are taken. Pictured is a Grant's gazelle Mozambique has had feeble laws regarding poaching – even in 2013 rhino poaching was regarded as a misdemeanour. Laws have been strengthened a little recently but they have a long way to go.
It's estimated that at least 180000 tons of bushmeat is sold in Mozambique each year. This obviously has detrimental effects on the whole ecology and particularly the prey base for the larger carnivores. A similar situation is happening all over Africa.
Malawi has had some successes in places such as Majete which are run by African Parks, a not for profit South African organization. AP have recently taken over the Stewardship of NKhotaKhota and Liwonde parks where poaching, particularly for bushmeat, is rife. Much work is being undertaken, including the clearing of over 16000 wire snares in Liwonde in one year.
Most animals caught in snares will not end up in the cooking pot; an estimated 90% will be left to rot in the bush and many others will be severely wounded to the point that they are no longer able to feed or hunt, condemning them to a lingering death.
Fences are being built around the Parks to cut down the number of incidences of poachng for bushmeat and human wildlife conflict.
The Government has announced a strengthening of the anti poaching laws and criminals can now face a mandatory 30 year jail sentence with no option for a fine for poaching big game.
Zimbabwe has problems with cyanide poisoning of waterholes, which kills everything and also kills the scavengers that eat the poisoned carcasses.
Zimbabwe has also experienced a rise in the numbers of rhino killed – about 50 out of a population of 700. At least 42 were said to be black rhinos.
Elephant numbers are high in Hwange NP but have been reduced by up to 75% in places like Matusadona and Chizarira.
There is also the issue of Lion poaching in areas just outside the National Parks. Lions are lured out with baits and then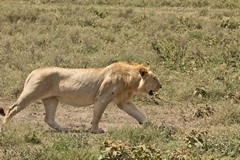 Many lions are killed as a result of human
wildlife conflict. They are also hunted for
trophies in some countries and it is very often
unsustainable. Only 20000 remain in the wild.
There is also a new and alarming rise in the
lion bone trade with China killed 'legally' ie. The lion 'Cecil' was shot by US Dentist Walter Palmer after being enticed out of Hwange National Park. To me this is tantamount to poaching.
In Botswana there is a huge elephant population of around 130500. Because of the hunting ban there is mounting intolerance of elephants by some of the local residents, due to the crop damage they cause, and the fact that they are not allowed to get rid of them by shooting them. Consequently there has been a slow increase in the amount of poaching incidents, as farmers would like to be rid of the marauders. At the moment it is low, but it's my firm belief that it will increase faster as East Africa gets virtually cleaned out and the remaining elephants there are more effectively protected. The ill feeling towards wildlife is creating a pool of 'would be' poachers who could be easily tempted by the criminal gangs operating within the country.
New figures released following the results of the Great Elephant Census suggest that Botswana has lost 15% of its elephants in the 5 years since the last survey was taken. That's around 20000.
South Africa has a difficult time. There are a lot of vested interests in Hunting in SA and some of them are corrupt. The government has seemed very slow in paying serious attention to the problem of poaching.
Arrests have been made, by organisations such as the Hawks, of people who are heading up rhino poaching syndicates. One such is Arno Smit and also his brother-in-law Hugo Ras, both of whom are currently in jail on 318 charges relating to killing and mutilating 24 rhino and stealing 84 horns.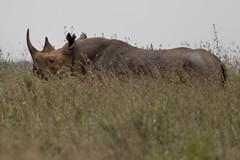 Both black and white rhinos are facing
extinction in the wild. In 2015 1175 were killed
in South Africa out of a population of 25000.
Poaching is also on the rise in Namibia,
which is a stronghold of the black rhino.
80 out of about 1000 were killed in 2015 Rhino poaching is a major headache as 75% of the population of African rhinos are here (18900 white and 2040 black). The Kruger is the treasure trove for poachers and on any particular day it is calculated that there are over 50 poaching gangs of between 3 and about 7 people operating in the Park. 1175 is the official number of rhinos killed in SA in 2015 but undoubtedly the figure is several hundred higher than this if you include all the lost and unborn calves that were never counted, and the carcasses that were not found or reported.
Most of the poachers come from the villages on the other side of the border with Mozambique, which has made pursuit very difficult, although an MOU was signed between the Government of Mozambique and SA in April 2014 regarding strengthening ties and anti poaching measures in the Greater Limpopo Transfrontier Park and Conservation Area.
Elephant poaching is increasing with 68 lost in the Kruger in 2016.
Namibia has seen a surge in the amount of rhino poaching, with 80 being lost in 2015, up from 1 in 2011, 2 in 2012, 4 in 2013, and 25 in 2014.
However the World's most trafficked animal is still the little pangolin, or scaly anteater. Container loads of these animals have been intercepted on their way to the Far East from all over Africa, for use in ridiculous Chinese medicine, where the scales are often pulled off the animals while they are still alive, or after they have been dropped alive into boiling water. They continue to be decimated throughout sub Saharan Africa.
In many countries more partnership between anti poaching organizations and other arms of the judiciary is being seen, and more international cooperation bewteen law enforcement agencies is taking place. Increasingly, intelligence driven operations are yielding arrests of those further up the criminal chain.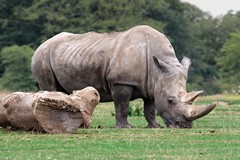 Poachers have taken to using tranquiliser
guns to subdue rhinos, and also bows to kill
them, as both are quiet and don't give away
their presence. They leave tranquilzed rhinos
to bleed to death after hacking the tops of
their heads off to get the horns
We still regularly read of the deaths of Rangers, often outgunned by heavily armed poachers. A notable case was in Garamba in the DRC on October 5th 2015, where four rangers died in one incident. The perpetrators were thought to be members of the South Sudan Army, who frequently raid Garamba. But in any country, even the popular destinations such as Kenya and Tanzania, Rangers are putting their lives on the line on a daily basis.
There is still a massive poaching crisis, but it may have stabilised in some areas of Africa. I hope we are now seeing signs that we are turning the corner in 2016. For one thing, the price of ivory has dropped from a $2100 per kilo high in 2014 to $1100 per kilo by late 2015 - possibly as major dealers offload their stockpiles in a bid to get out of the trade as law enforcement gets tougher.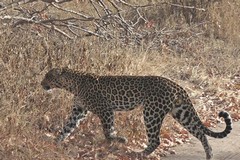 Leopards are still high on the poachers list
due to the value of their pelts. In most countries
they are killed by farmers and pastoralists and
also they are unsustainably shot by trophy
hunters who frequently abuse the quota system A precautionary note here - traders are thought to be transfering their operations to the lawless areas of Laos and Cambodia, and the governments of these countries are said to be receiving a cut of the profits.
It is particularly pleasing to read that many Africans are now realising that wildlife is part of their national heritage, and that wildlife is the reason why so many people visit their countries and spend money. The indigenous populations are voicing extreme anger at those who steal what is rightfully theirs.
America and China said in 2015 that they would shut down their domestic markets for ivory. Hong Kong has followed suit. No timetable was set however.
The UK is very slow to act. It still allows the trophy import of lions from Tanzania, Zambia and Mozambique. Many of these are killed under fraudulently obtained licences.
Time is fast running out. In October 2015 The Born Free Foundation released new figures which revealed that more that 24000 elephants had died at the hands of poachers since the start of the year.
I await the deeds that arise from the words. It cannot come too soon. In particular the Asian countries need to vastly increase their enforcement of the laws at home. The illegal markets need to be shut down to have any hope of winning the war with the criminals.