More Information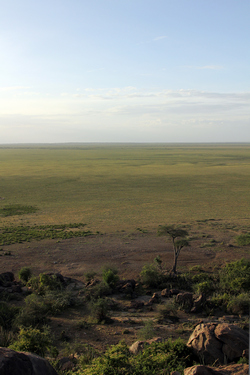 The Endless Plain of the Serengeti taken
from Olduvai
Here are a collection of pages containing supplementary information about the places where I've taken the photographs in the Galleries.
Choose the subjects you want to look at from the drop down menus above this box, or alternatively click on any of the links below.
Most photographs on the site can be clicked on to see full sized images.
Clicking at the sides of the full sized images will allow you to display all images on the page as a slideshow.
Game Parks (Africa)
Woodland (United Kingdom)
Woodland
Contrasting colours of tree and sky using a
polarizing filter
General
Photography